Imagine situation: you have only PC or Notebook with Windows connected to the Internet and you also need to connect Android device to net. There is no WiFi device arround.
First approach is to create just ad-hoc wifi network. The only problem is that Android does not support ad-hoc networks.
Some folks suggest to use VirtualRouter. Unfortunately I had some problems to connect to the network created by this software. This solution doesn't work for me.
Then I found solution that works like a charm – Connectify.me.
Just turn-on sharing on the device connected to the Internet and choose Home network with virtual interface.

Then start Connectify.me and set up network.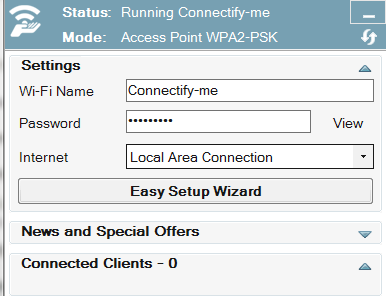 I found another issue related to Lenovo Internet Connection tools. WiFi was shutting down after few minutes. It is quite easy to fix it, when you know where to find right checkbox.
Just open "Lenovo – Internet Connection", go to Tools. Open Global Settings. Uncheck "Allow wireless radios to be turned off when inactive". Click ok.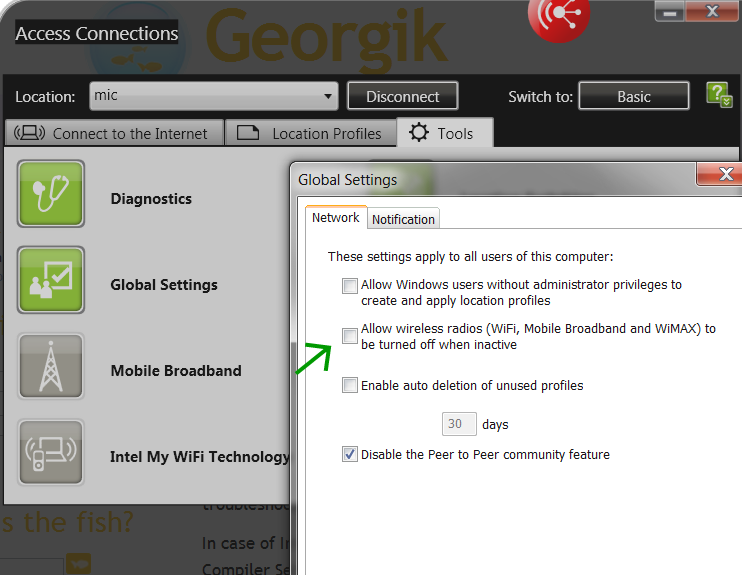 Enjoy WiFi and Android :-)
Leave a comment