Windows 10 has built-in support for ZIP compression. You do not need to install 7-Zip or other additional software to create ZIP package.
Select files or folders in File Explorer which you'd like to compress into a single ZIP file.
From the top menu select Share and click Zip icon.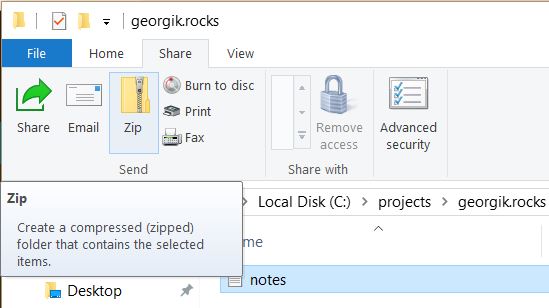 Windows will create zip file.

Leave a comment