There are many books about startups and lean thinking from USA. They have one big problem in common. These books does not match with situation and environment in Europe. Buying those books and trying to apply them in Europe is in many cases waste of time.
I've been searching for books based on European context. I have found only few European authors.
Prof. Günter Faltin wrote book Kopf schlägt Kapital which apply similar thinking like Steve Blank and Lean Canvas.
Stefan Merath wrote several books about customer relationship and how to build working business model. He has similar style like Eric Rise and Lean Startup.
Recently I discovered very intriguing book with the title Silicon Germany written by Christoph Keese. Christoph is investigating reasons why products from German or other European companies are simply bellow average and why they struggle so much to catch with latest products from California.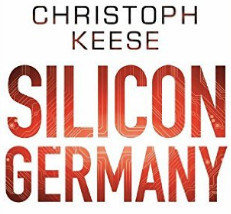 If you want get better understanding why Europe has so many problems with innovations then I recommend this book to you.
Leave a comment