Jade Templating Engine is popular in Node.js world. There is also plugin for IntelliJ Idea which has support this format.
If you open .jade file in Idea and there is no syntax highlight then there is something wrong.
Most common mistake is that people open .jade file before installing plugin and they choose Text editor to open this file. Idea remembers this decision and after installing plugin it will always open .jade files in basic Text editor without syntax highlight.
Correction is quite easy. You need to fix file extension association.
Open Settings – Editor – File Types. Find Jade and add *.jade file extension.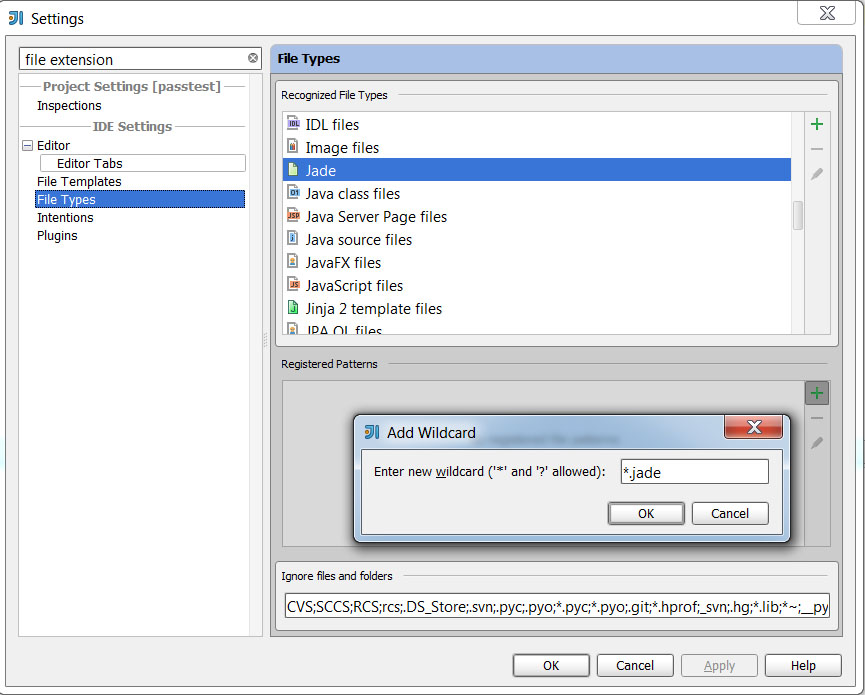 Leave a comment