When? 18:00.
Where? IBL Software Engineering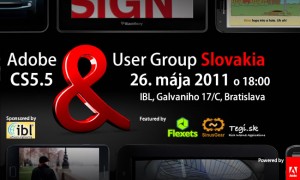 Further details about event are at groups.adobe.com or at emglare.com.
Feel free to join meeting.
New CS5.5 is here. You can download it from adobe.com.
I strongly recommend to test it. CS5.5 contains many useful features.
One very interesting feature for Flex developers is hidden behind CTRL 1 keyboard shortcut.

CTRL 1 opens Quick Assist tool. It's context dependent. Quick Assist could help you with some routine tasks in development.
It is worthy to mention that there is also CTRL 3 shortcut. This shortcut came from Eclipse and it helps you to quickly invoke anything what IDE provides.