WebCam Toolbox is useful for speakers. This tool allows to display view from web camera during presentation.
Just start application and select web camera source.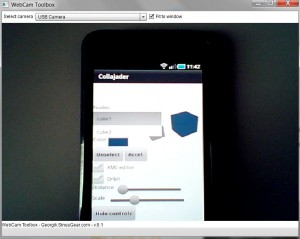 Install WebCamp Toolbox just by click:
Some links:
Note: Adobe AIR is required in order to install this application. You can download it from http://get.adobe.com.air.
Further information about project is at WebCam Toolbox project page.
Leave a comment