This year I have new game for you. 🙂
Goal is simple: connect stars and create constellations.
There are 12 levels. Game begins with simple constellation. Each next level is harder and harder.
You can play this game on tablet, phone or computer.
Web version: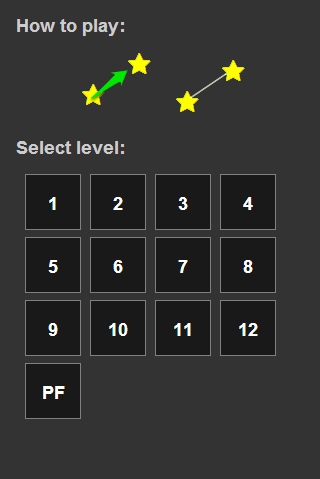 Source code is available at GitHub.
Technological background: application is written in JavaScript and CSS3, no Cavnas. Used libraries: Cordova, AngularJS, jQuery, Font Awesome.
Constellation maps were created by Tracing Paper JS tool.
Check out older PF games:
I wish you all the best in year 2014. 🙂