Update: I switched from Console2 to ConEmu. ConEmu is far more advanced.
Console2 is great little front-end for Windows. It makes PowerShell even more usable. It's very flexible and you can configure console window to behave like terminal window on MacOS or Linux. It has also support for transparency. It's simply great. No need to add any more words. Just try it.
I'd like to add few more hints.
Enable transparancy
Go to Settings – Appearance – More…
Select Window transparency – Alpha
Change alpha level of Active and Inacative window.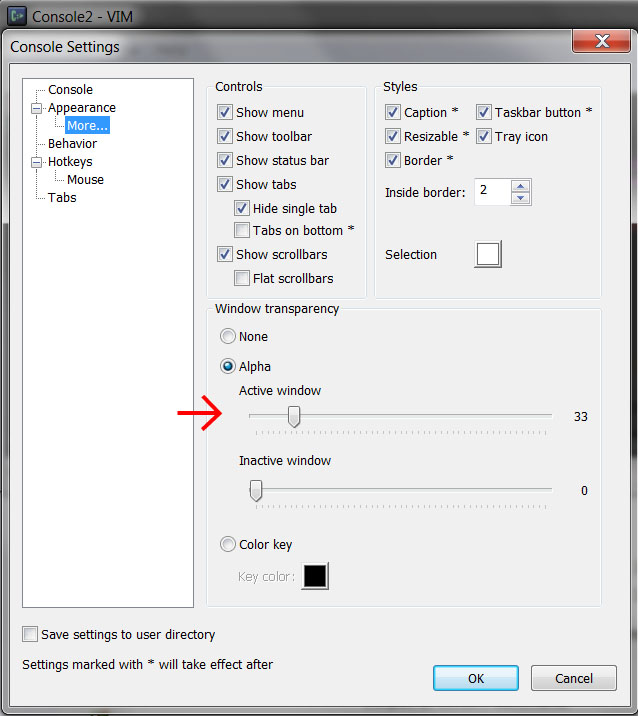 Result: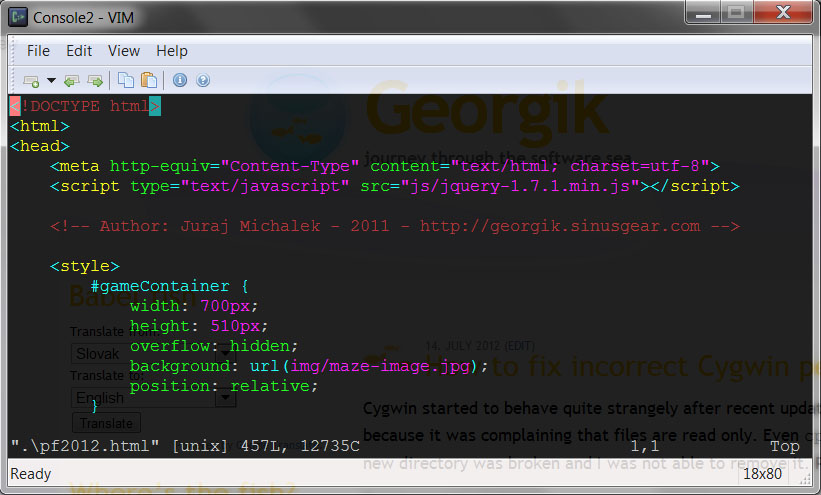 Copy on left mouse button click, paste on middle button click
Default configuration of mouse is not very useful. You have to press Shift and Left Mouse to select and copy text. Make small adjustment:
Settings – Hotkeys – Mouse
Change: Copy/clear selection to Left + Shift
Change: Select text to Left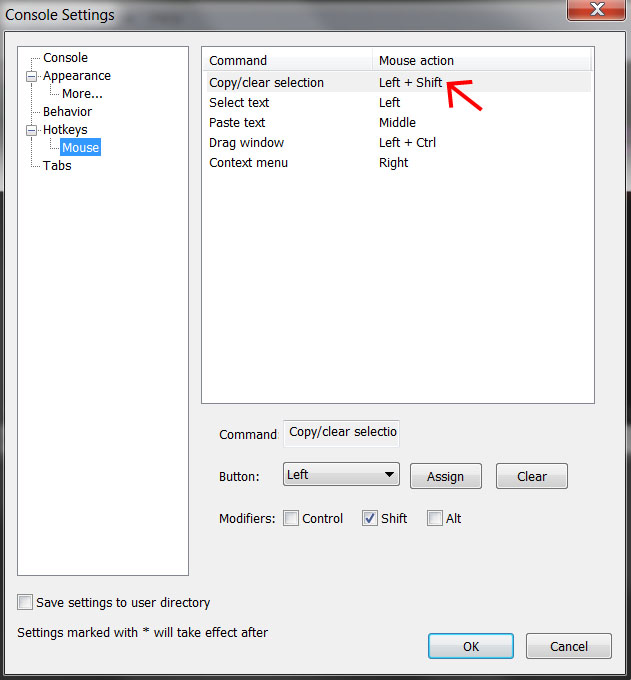 Use Console2 as front-end for NodeJS
You can use Console2 to invoke also NodeJS shell. Just create Tab definition for NodeJS.
Go to Settings – Tabs
Add NodeJS and set Shell to: "C:\Program Files (x86)\nodejs\node.exe"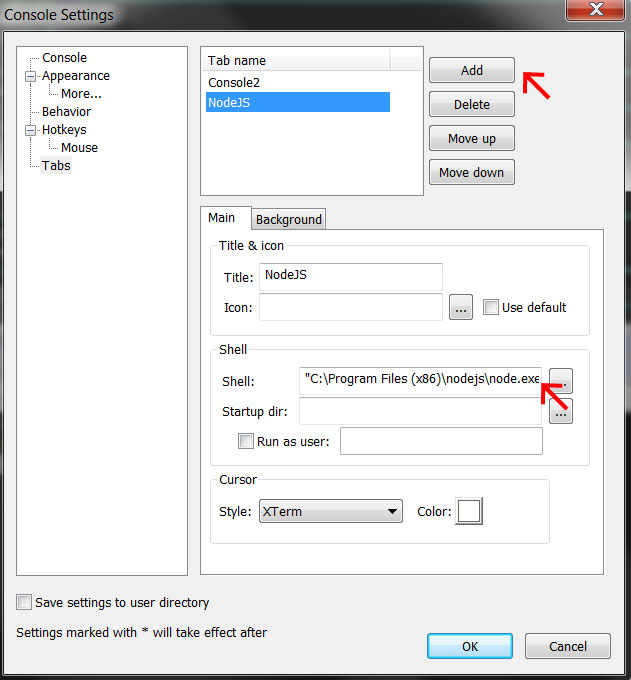 Create new Tab with NodeJS profile: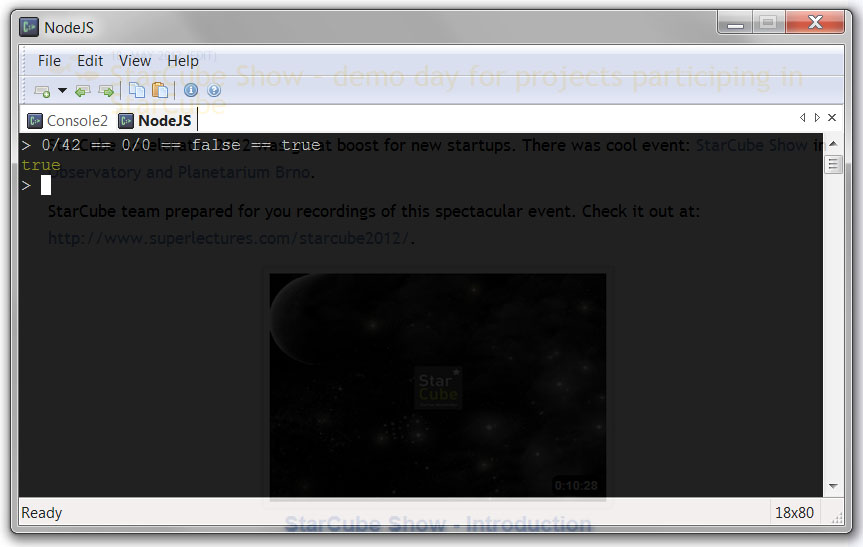 Awesome :)