Garmin is constantly improving Garmin Connect service. I'm happy to update this simple How to thanks to new version of Connect.
The new version of Garmin Connect makes it simple to upload data. Click the small icon with cloud and arrow in upper right corner and choose Import data.

You'll see screen where you can drag'n'drop multiple files for upload.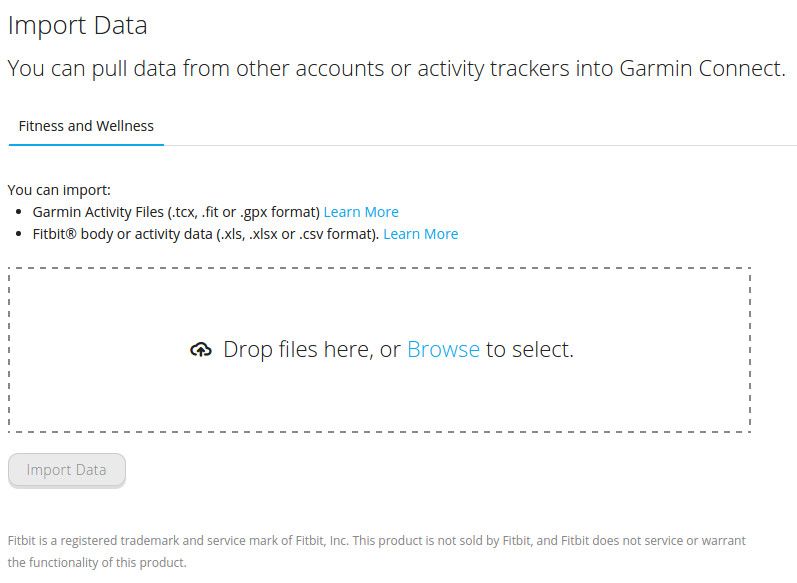 Great job Garmin.